Tuesday Turn About Link Party 133
We are happy to be back with you for Tuesday Turn About Link Party 133.
Was last week super busy for you? I find the first few weeks of the new year full of both business and personal tasks. I'm working hard on time management ~ in order to have more time for new projects and new ideas for readers.
It's like ~ before you can do the things you really want to do, you have to the grunt, non~fun things you have to do.
Do you know what I mean?
One thing I do love to do is look at all the wonderful ideas your share at Tuesday Turn About.
So let's start with some new fabulous ideas from our link party participants.
Welcome to Tuesday Turn About Link Party 133
The party is now open.
Here is TTA 132 if you would like to visit again.
Carol's Blogger Tip of the Week: How to Keep Your Website Healthy in Q1 and Beyond.
Last week, I listened to a webinar from Ezoic, my ad revenue provider (Affiliate Link) about how to improve your website's health and productivity.
Here are some of my top takeaways:
Focus on creating truly unique content.
Complete an SEO Audit of your site.
Analyze your keywords.
Complete a Speed Audit of your site.
Check out your host's performance.
Check your plugins; delete redundancies or ones you don't need. Fewer plugins = faster site.
Add more placeholders to enhance add revenue, especially on mobile.
BOTTOM LINE: Set time aside to check that your site is healthy going into the new year.
Would you be interested in getting a step~by~step process to update posts? Send me an email at [email protected] and I'll add you to my "want~it~list".
P.S. If you want to be notified of Tuesday Turn About every week, get other home decor, DIY ideas, and blogger tips, then please subscribe to Bluesky at Home. I'd love to share more good things with you.
Let's see what your hostesses have been up to.
Carol of Bluesky at Home

7 Wonderful Winter Mantel Decorating Ideas | 13 Ways to Declutter your Digital Devices | Green and White Rustic Winter Decor | Bluesky Browsing #20
Michelle at Thistle Key Lane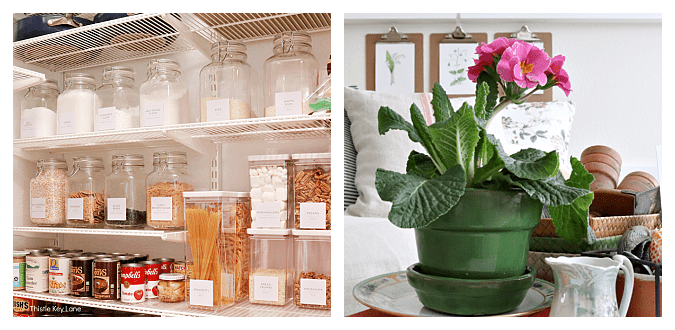 Best Small Pantry Organizing Tips | Winter Botanical Inspired Vignette
Julie at My Wee Abode
Easily Add a Closet to a Small Space | The BEST Shelving Options for a Small Closet
Now let's take a look at our features this week ~ it's all about Valentine's Day.
Believe it or not, Valentine's Day is five week's away. It's not too early to start making some cute decorations. Let's start with this heart garland from Kippi of Kippi at Home. I love the idea of using chair webbing.
How about a Valentine's wreath made from puzzle pieces by Karin of Karin's Kottage? How creative is that!
I couldn't resist how pretty these Valentine swirl cookies are from Lisa at Walking on Sunshine Recipes.
Please visit your hostesses on Social Media.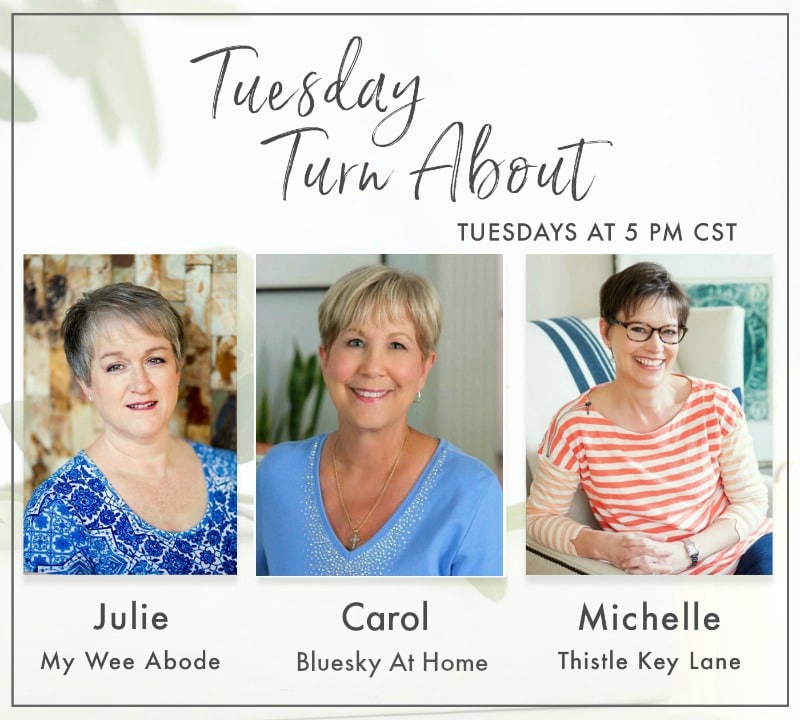 My Wee Abode: Pinterest | Facebook | Instagram
Thistle Key Lane: Pinterest | Facebook | Instagram
Bluesky at Home: Pinterest | Facebook | Instagram
This party is for home decor and home-related posts only (home decor, recipes, organizing, DIY, crafts, etc.). Link up to 3 related posts. Please do not link up informational posts that do not relate to the topic.
If you would please not link up shops, advertising, round-ups, other link parties, or any posts promoting sales, we would appreciate it.
DO NOT PIN FROM IMAGES ON THIS PAGE (it just won't work right on Pinterest). However, please visit the original post/source and PIN from there. That works perfectly!
Pretty Please make sure that your images are in a jpeg or png format, and not in a webp format. If we can't copy your image, we can't feature you. So sad!
By linking to the party, you give us permission to share your projects on our blogs and social media. We will always give proper credit with a no-pin image.
You are invited to the Inlinkz link party!