Tuesday Turn About Link Party 130
We are so happy to be back with you for Tuesday Turn About Link Party 130.
We are two weeks+ away from Christmas. Everyone is furiously completing holiday decorations, shopping and gift wrapping, getting ready for travel, cooking and baking.
We love that you share all these wonderful things at Tuesday Turn About. Because we had so many great links last week, Julie, Michele and I are each sharing 4 features. A little early Christmas present.
Welcome to Tuesday Turn About Link Party 130
The party is now open.
Here is TTA 129 if you would like to visit again.
Did you notice that Bluesky at Home has a new logo and a new look? I switched my Captivating theme on Genesis to a new Farmhouse theme on Kadence, thanks to Restored 316. (affiliate link) I hope you liked it. Let me know what you think. I'd love some feedback.
CAROL'S BLOGGER TIP OF THE WEEK: Be Happy with What You Have.
This isn't a usual blogger tip, but yesterday I received an email from dear Jillian of Milo Tree. As we go into the final weeks before Christmas, her message is so important that I wanted to share it with you.
"I'll be happy when . . .
Does that sound like something you say? I have to admit, I say it to myself, too.
I will be happy when my daughter goes to middle school and I have more time to work. I will be happy when I lose 5 pounds. I will be happy when we reach 1 million Pinterest followers. I will be happy when…
I was listening to a podcast about this topic, and the interviewer said the antedote to "I will be happy when…" is to pay attention to the small moments when tiny bits of happiness sneak out, but if you're not looking, you miss them.
So yesterday, I was in my yoga class, and a little voice in my head said, "I think I'm happy right now." And then it was over. But I noticed it.
Then I met my daughter and husband at a cafe, and when my daughter ran up and hugged me, I felt it again!
Now, in none of these moments was I five pounds thinner or did I have a million Pinterest followers, but I was actually happy and I almost missed it.
And what I realized, was that when I show up and actively look for the happy moments, they're there. It's really about where I put my attention.
The interviewer challenged the audience to find five things that were not wrong right now.
I thought that was a really good exercise, so before I went to bed last night, when worries rear that ugly head, I came up with my list.
Here it was: I felt loved, my family was healthy, my bed was comfortable, my neck wasn't hurting, and I'm happy there's chocolate in the world.
I challenge you to do the same thing. Look for the teeny tiny moments of happiness, even when there's so much wrong with your life, and you know you'll really be happy when…
BOTTOM LINE: I'm going to accept Jillian's challenge and look for the teeny tiny moments of happiness every day. So here is my happy list for today: my family is healthy, I slept really well last night, I'm grateful for all my blogger friends, it's a beautiful day, and I got several presents wrapped yesterday.
Would you be interested in getting a step~by~step process to update posts? Send me an email at [email protected] and I'll add you to my "want~it~list".
P.S. If you want to be notified of Tuesday Turn About every week, get other home decor and DIY ideas, then please subscribe to Bluesky at Home. I'd love to share more good things with you.
Let's see what your hostesses have been up to.
Carol of Bluesky at Home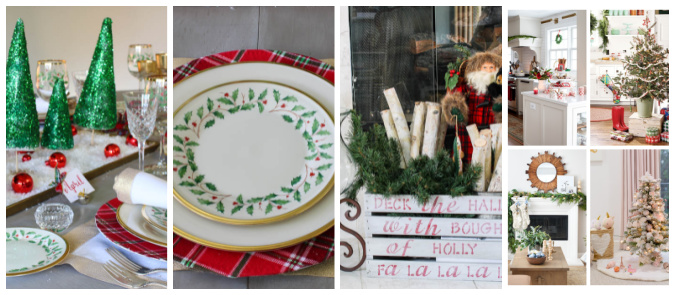 How to Make Glitter Christmas Trees | How to Make DIY Garlands with Felt and Felt Balls
21 Tips for Etiquette and Hospitality | 10 Fabulous Finds #18
Michelle at Thistle Key Lane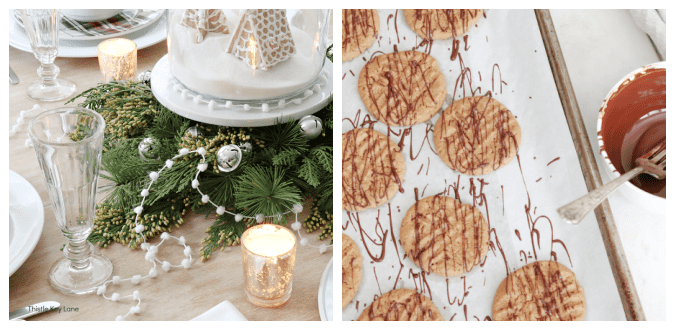 Christmas Holiday Brunch Tablescape | Peanut Butter Cookie Recipe (Gluten Free and Dairy Free)
Julie at My Wee Abode
How to Make Candle Rings in 5 Easy Steps | Free Winter Watercolor Printables|
DIY Frosty Velvet Christmas Wreath
Let's look at this week's features ~ all about delicious Christmas treats.
I love eggnog ~ while decorating the tree or listening to Christmas music. Did you know that you can use this iconic holiday drink in a no~bake dessert? Tracey of The Kitchen is My Playground shares this Eggnog No~Bake Dessert.
Isn't this the cutest little Christmas cookie? Would you believe that it started as an Oreo? These Snowmen Cookies come from Lenny of Fat Dad Cooks.
Let's toast the holiday season with this Christmas Moscato Punch from Jennifer of Wanderlust and Wellness.
I hope you enjoyed these features. Be sure to see the ones that Julie and Michelle selected.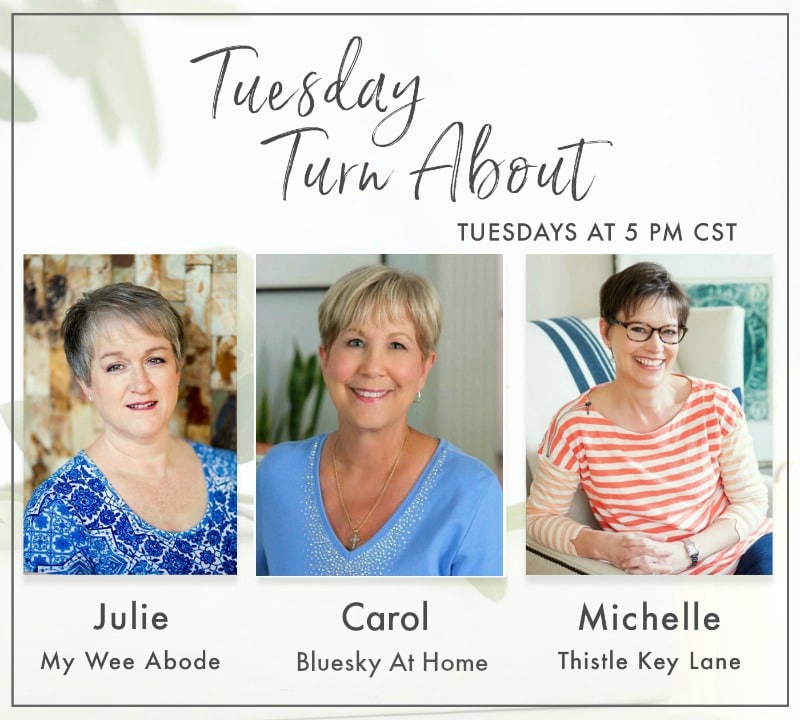 Please visit your hostesses on Social Media.
My Wee Abode: Pinterest | Facebook | Instagram
Thistle Key Lane: Pinterest | Facebook | Instagram
Bluesky at Home: Pinterest | Facebook | Instagram
This party is for home decor and home-related posts only (home decor, recipes, organizing, DIY, crafts, etc.). Link up to 3 related posts. Please do not link up informational posts that do not relate to the topic.
If you would please not link up shops, advertising, round-ups, other link parties, or any posts promoting sales, we would appreciate it.
DO NOT PIN FROM IMAGES ON THIS PAGE (it just won't work right on Pinterest). However, please visit the original post/source and PIN from there. That works perfectly!
Pretty Please make sure that your images are in a jpeg or png format, and not in a webp format. If we can't copy your image, we can't feature you. So sad!
By linking to the party, you give us permission to share your projects on our blogs and social media. We will always give proper credit with a no-pin image.
You are invited to the Inlinkz link party!