Tuesday Turn About Link Party 125
We are so happy to be back with you for Tuesday Turn About Link Party 125.
We are now into November and life will be going faster than runners at a Turkey Trot. Take a few minutes to share and see the great ideas shared here.
Thank you for sharing your great time and talents with us each week.
Welcome to Tuesday Turn About Link Party 125
The party is now open.
Here is TTA 124 if you would like to visit again.
Carol's Blogger Tip: Do You Use Facebook Business Suite?
OK, a confession: except for Facebook Groups, I'm not a big fan of Facebook(won't even go into all the reasons why). Please don't tell Mark Zuckerburg or he might ban me.

But I'm not stupid. I realize that FB is another marketing tool we bloggers use to grow our blogs. It's one of the ways that I share posts and information to drive traffic to my blog (whether or not it even foes that is to be debated).
But if we have to use this platform, then I want it to be easy peasy. This means I want to easily schedule my posts on Facebook just like I do for Pinterest and Instagram using Tailwind.
Tailwind (which I love) does have a way to schedule posts to Facebook. But FB also has a super~easy way within the platform ~ if you use FB Business Suite.
I first heard about FB Business Suite a couple of years ago in a blogging membership. The (I am going to show you how to make megabucks) teacher/blogger strongly advised using FB Business Suite to do all your FB posts.
Like a good little student, I loaded the FB Business Suite to my iPhone. But the bad student in me never paid it any attention. Until last week.
Do you have a FB Business Page? If you have a blog you should. That's where I write and schedule my posts to go out to my (thousands, haha, of FB) followers. But figuring out how to schedule those posts has always been a challenge. Until now.
First, get the Facebook Business Suite App.
Open the FB BS app on your iPhone.
Write your post, add your photo and your link.
Click NEXT.
FB gives the option of publishing now of scheduling at a later date. If you want to Schedule for Later, click on the button. You can pick your date and time.
Click Publish. It's so easy!
BOTTOM LINE: Try Facebook Business Suite for writing your FB posts and scheduling them out.
Would you be interested in getting a step~by~step process to update posts? Send me an email at blueskyathome@yahoo.com and I'll add you to my "want~it~list". 
P.S. If you want to be notified of Tuesday Turn About every week, get other home decor and DIY ideas, then please subscribe to Bluesky at Home. I'd love to share more good things with you.
Let's see what your hostesses have been up to.
Carol of Bluesky at Home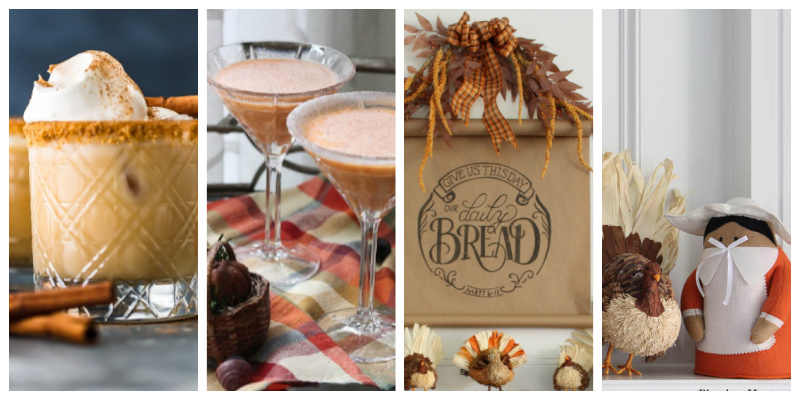 10 Fabulous Finds #13| The Perfect Pumpkin Martini for Thanksgiving | A Simple Farmhouse~Style Thanksgiving Sign | Easy Thanksgiving Signs for Your Thanksgiving Mantel
Michelle at Thistle Key Lane
DIY Coastal Farmhouse Winter Wreath | How to Decorate a Window Pane for All Seasons
Julie at My Wee Abode
DIY Coastal Farmhouse Winter Wreath // How to Decorate a Window Pane for All Seasons
Let's look at this week's features ~ a bit of this and that.
I love beeswax candles and have several. I never knew you could make them yourself. Joy of Artful Homemaking shows us how easy it is to make them at home ~ even for kids.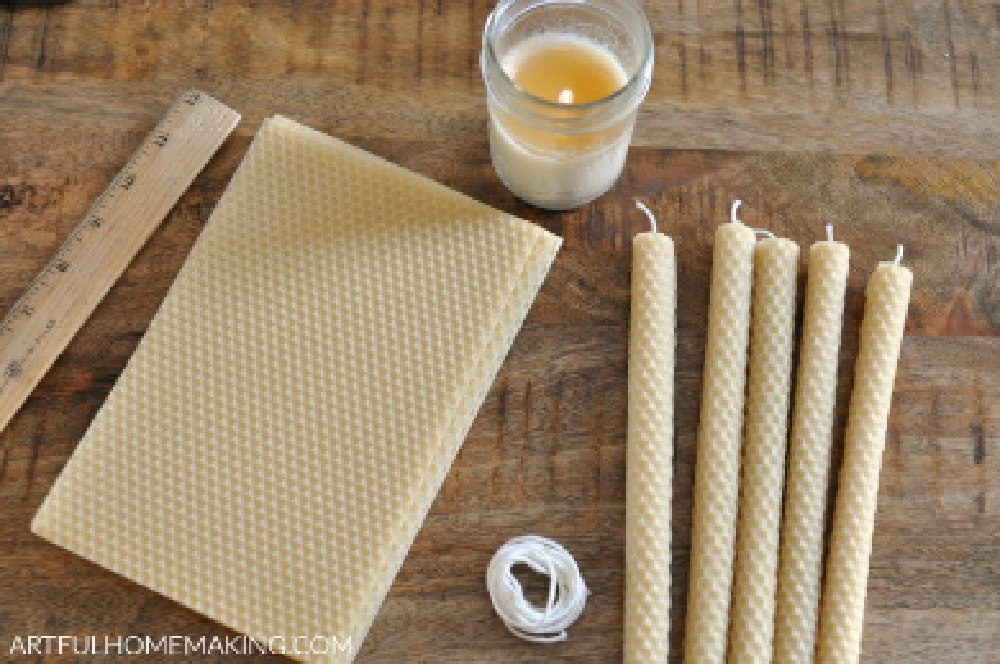 Decoupage is another of my favorite DIY crafts. I love these pretty Christmas ornaments that Kathleen of Our Hopeful Home shows us how ot make.
Dried fruit is a fall tradition. I've never tried to make dried oranges or lemons. After seeing this tutorial from Elizabeth of Pinecones and Acorns, I'm going to try.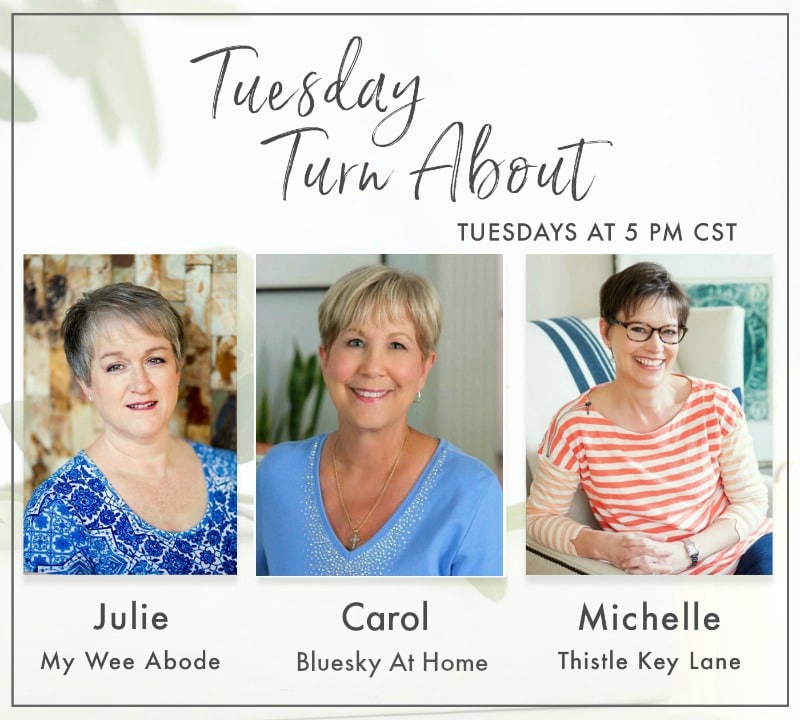 Please visit your hostesses on Social Media.
My Wee Abode: Pinterest | Facebook | Instagram
Thistle Key Lane: Pinterest | Facebook | Instagram
Bluesky at Home: Pinterest | Facebook | Instagram
This party is for home decor and home-related posts only (home decor, recipes, organizing, DIY, crafts, etc.). Link up to 3 related posts. Please do not link up informational posts that do not relate to the topic.
If you would please not link up shops, advertising, round-ups, other link parties, or any posts promoting sales, we would appreciate it.
DO NOT PIN FROM IMAGES ON THIS PAGE (it just won't work right on Pinterest). However, please visit the original post/source and PIN from there. That works perfectly!
Pretty Please make sure that your images are in a jpeg or png format, and not in a webp format. If we can't copy your image, we can't feature you. So sad!
By linking to the party, you give us permission to share your projects on our blogs and social media. We will always give proper credit with a no-pin image.
You are invited to the Inlinkz link party!