Tuesday Turn About Link Party 120
We are so happy to be back with you for Tuesday Turn About Link Party 120
It's the first link party of October. Who doesn't love October? The weather is perfect, college football is everywhere and you'll never run out of ideas for decorating until January.
We had a big party last week. Thank you for visiting us every week and sharing with this great group.
Welcome to Tuesday Turn About Link Party 120
The party is now open.
Here is TTA 119 if you would like to visit again.
CAROL'S BLOGGER TIP ~ SOME INFO FROM YOAST SEO
Last week I listened to half ~ just half, I had to leave for an appointment ~ of a webinar from Yoast SEO. I read anything from Yoast SEO; they are spot on with great advice.
This webinar was about Google and what it considers important. Here are a few nuggets for you:
The Google Page Expereince update is complete.
Core Web Vitals are important, but don't obsess over them.
TIP: Your title tags should be "as short as possible, but as long as needed" to make it clear what your post is about.
TIP: Smart internal linking helps Google trust your site more. Every post should link to anotehr post on your blog.
Changing your WordPress theme can influence rankings. It's a potential risk, so be careful.
BOTTOM LINE: I'm going to concentrate on the tips because they are ones I have control over and are easy to implement for posts.
P.S. If you want to be notified of the Tuesday Turn About every week and other home decor and DIY ideas, then please subscribe to Bluesky at Home. I'd love to have you be a part of my world.
Now, let's see what your hostesses were up to last week.
Carol at Bluesky at Home
Blue and Gold Fall Bedroom  |  How to Use Vintage Style in Fall Decor 
10 Fabulous Finds #8
Michelle at Thistle Key Lane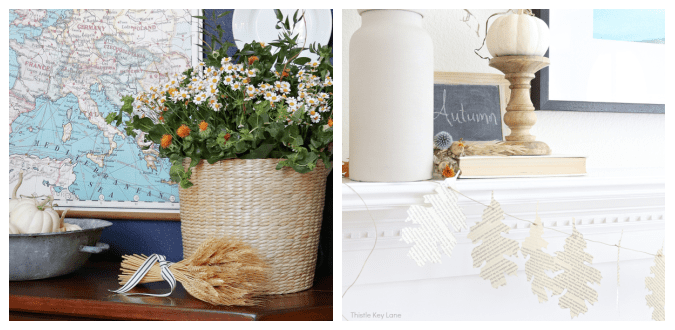 Simple Fall Porch And Entryway Ideas | DIY Book Page Leaf Garland
My Wee Abode
7 Fall Decorating Ideas to Start Your Season Right | Modern Coastal Bathroom Makeover Reveal
Here are my features of the week ~ it's all about DIY projects.
I had to share this unique way to use a glass bowl for pumpkin~making from Gail at Purple Hues and Me
I love any dessert with the flavor of pumpkin. These pretty little whoopie pies from Kim of Serving Up Southern look scrumptious.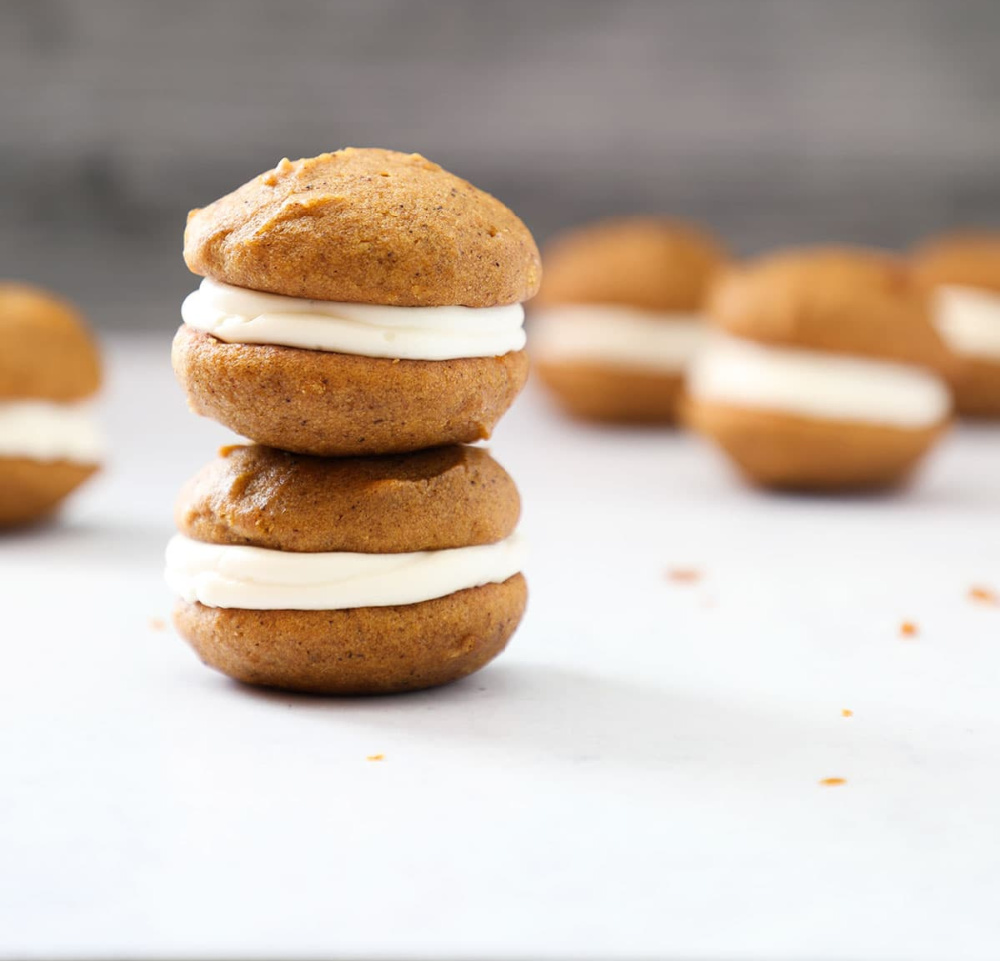 I love a unique party idea. Jennifer of Satsuma Designs shares this fun donut~theme Halloween party.
Be sure to check what Julie and Michelle chose as their features. Now it's time for you to start linking.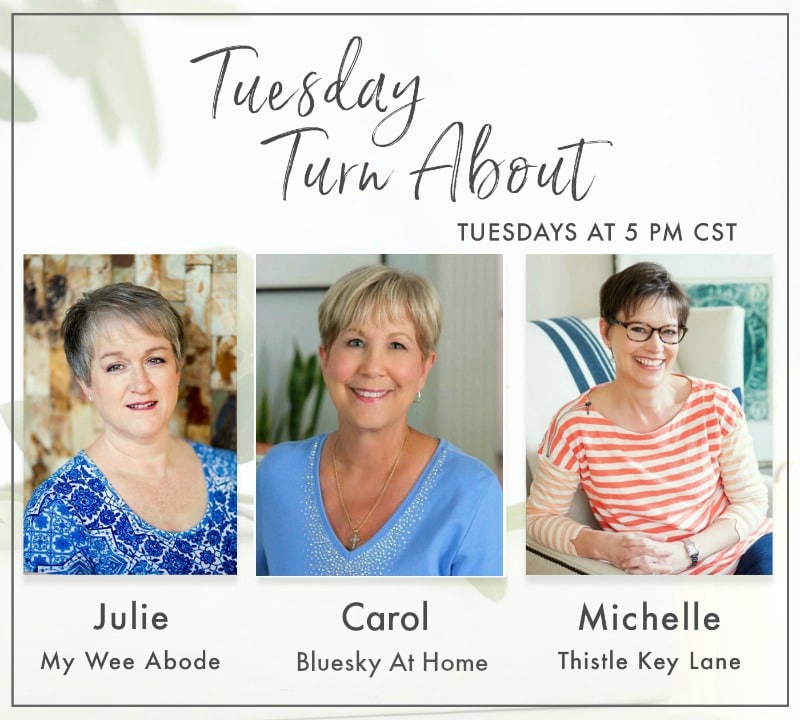 Please visit your hostesses on Social Media.
My Wee Abode: Pinterest | Facebook | Instagram
Thistle Key Lane: Pinterest | Facebook | Instagram
Bluesky at Home: Pinterest | Facebook | Instagram
This party is for home decor and home-related posts only (home decor, recipes, organizing, DIY, crafts, etc.). Link up to 3 related posts. Please do not link up informational posts that do not relate to the topic.
If you would please not link up shops, advertising, round-ups, other link parties, or any posts promoting sales, we would appreciate it.
DO NOT PIN FROM IMAGES ON THIS PAGE (it just won't work right on Pinterest). However, please visit the original post/source and PIN from there. That works perfectly!
Pretty Please

make sure that your images are in a jpeg or png format, and not in a webp format.

 If we can't copy your image, we can't feature you. So sad!
By linking to the party, you give us permission to share your projects on our blogs and social media. We will always give proper credit with a no-pin image.
You are invited to the Inlinkz link party!