Tuesday Turn About Link Party 117
We are so happy to be back with you for Tuesday Turn About Link Party 117.
I hope that you had a great weekend. I spent some time decorating pumpkins while watching the finals of the US Open.
Once again, thank you for sharing with your creations with us and all our other visitors.
Welcome to Tuesday Turn About Link Party 117
The party is now open.
Here is TTA 116 if you would like to visit again.
CAROL'S BLOGGER TIP ~ Three Site Speed Tips
These site speed tips are from Neil Patel, an SEO, Blog Marketing guru.
"Improving your site speed is one of the easiest ways to increase your rankings in Google.
In fact, Amazon found that just a one-second increase in load time decreased their revenue by a corresponding 1%. That adds up!
The good news is, it's way easier to improve your load times than write a 5,000-word blog post.
Here are three techniques you can start implementing immediately:
Include the trailing slash at the end of the URL. By doing so, you're telling the server there are no file directories to search, and this page is the final destination. So, instead of neilpatel.com/ubersuggest, your URL should read neilpatel.com/ubersuggest/. (Me speaking: check out the links I shared for my posts.)
Compress and optimize Images: as a general rule, you never want your images to be more than 1MB
Use caching. When a site caches, the server saves copies of its pages, so it doesn't have to start from scratch every time it loads the site.
Me: Fortunately for Ezoic users (affiliate link) like me, image compression and optimization and caching is part of their LEAP technology so I was able to delete those plugins from my site. That helps to increase site speed, too.
BOTTOM LINE: Take these easy steps to increase your site speed.
Now, let's see what your hostesses were up to last week.
Carol at Bluesky at Home

Outdoor Fall Tablescape with Harvest Colors, An Easy Wood and Burlap Fall Banner, and 10 Fabulous Finds #5
Michelle at Thistle Key Lane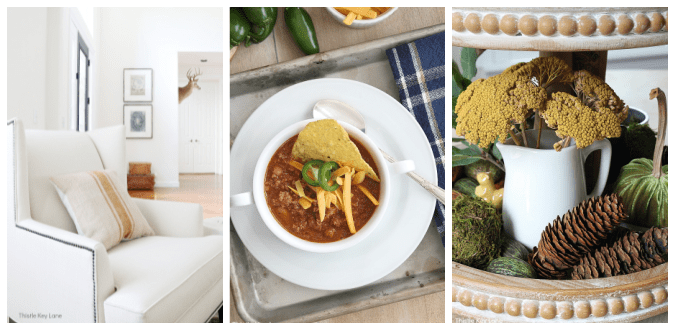 Subtle Ways To Decorate For Fall | Best Chili Recipe | Fall Tiered Tray With Greens & Browns
My Wee Abode
Free Fall Watercolor Printable Art Gallery | Neutral Decor with a Fall Cloche
Here are my features of the week ~ it's all about fall and DIY projects.
I can't decide whether to use my pumpkin and flower wreath from last year or make a new one. If I make a new one, I will probably  use this pretty fall wreath from Cindy at Reinvented Delaware as my inspiration.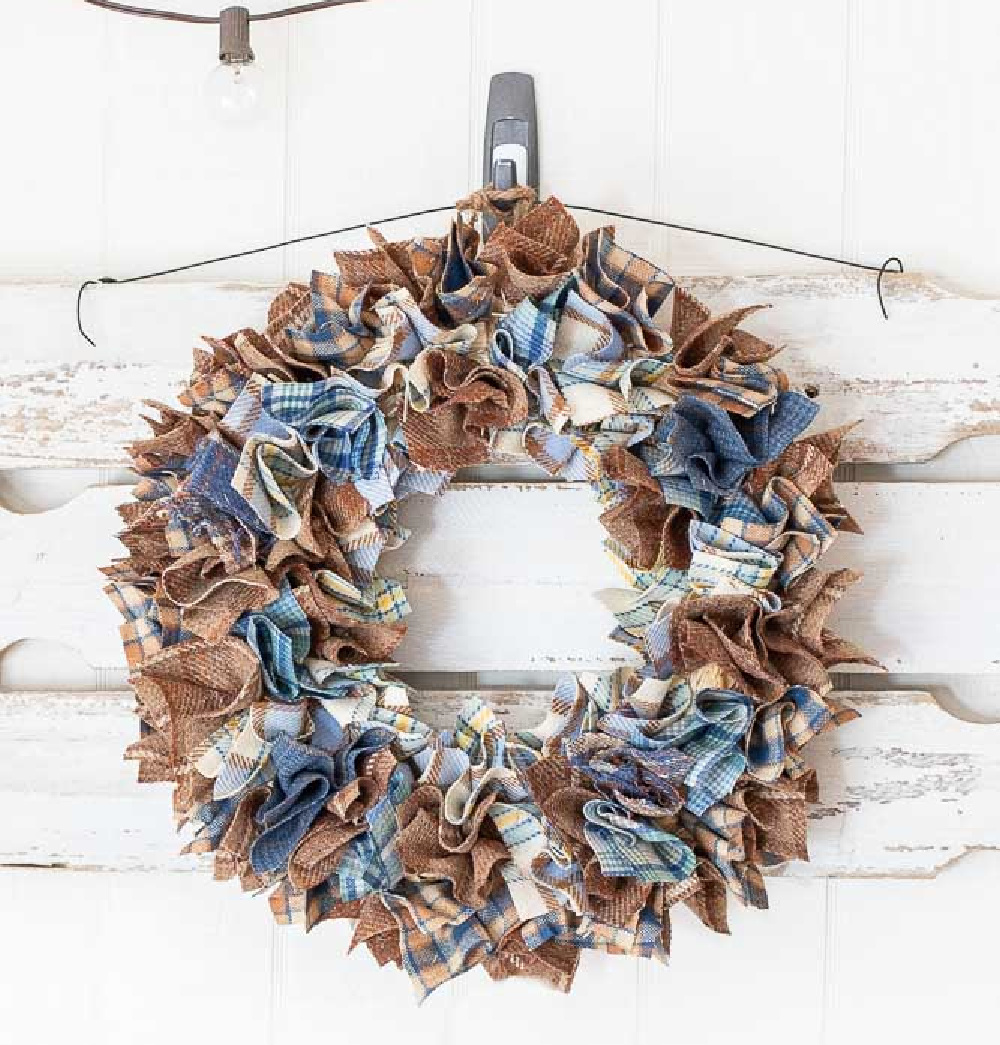 I'm on a pumpkin project spree. I've been dying to make one with a sweater. I haven't found a sweater yet, but when I do, I'll follow this tutorial from Kippi at Kippi at Home.
Why do I love this fall project from Beverly of Across the Boulevard? Because I have white pumpkins and I have a very similar wire basket. It's actually an egg basket that I bought in Roundtop several years ago.
Be sure to check what Julie and Michelle chose as their features. Now it's time for you to start linking.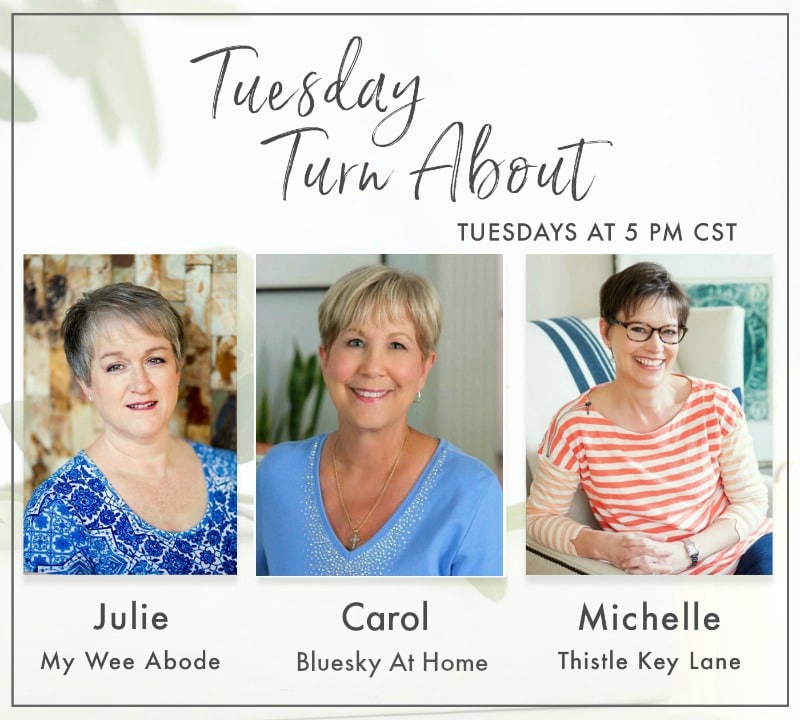 Please visit your hostesses on Social Media.
My Wee Abode: Pinterest | Facebook | Instagram
Thistle Key Lane: Pinterest | Facebook | Instagram
Bluesky at Home: Pinterest | Facebook | Instagram
This party is for home decor and home-related posts only (home decor, recipes, organizing, DIY, crafts, etc.). Link up to 3 related posts. Please do not link up informational posts that do not relate to the topic.
If you would please not link up shops, advertising, round-ups, other link parties, or any posts promoting sales, we would appreciate it.
DO NOT PIN FROM IMAGES ON THIS PAGE (it just won't work right on Pinterest). However, please visit the original post/source and PIN from there. That works perfectly!
Pretty Please

make sure that your images are in a jpeg or png format, and not in a webp format.

 If we can't copy your image, we can't feature you. So sad!
By linking to the party, you give us permission to share your projects on our blogs and social media. We will always give proper credit with a no-pin image.
You are invited to the Inlinkz link party!