Tuesday Turn About Link Party 114
We are so happy to be back with you for Tuesday Turn About Link Party 114.
Fall decor is everywhere. Tuesday Turn About Link Party 114 is looking forward to seeing what creative things you are doing as a new season begins.
We always have awesome parties. but the last few weeks have been standouts. Hats off to everyone for creating great content.
Welcome to Tuesday Turn About Link Party 114
Tuesday Turn About Link Party 114 is now open for partying.
Here is TTA 113 if you would like to visit again.
Tuesday Turn About Link Party 114
CAROL'S BLOGGER TIP
BLOGGER TIP #28 ~  Some SEO Myths to DeBunk
This info is from a Facebook Live with Mike Pearson of Stupid Simple SEO and Eric Hockberger, CEO of Mediavine. They discussed 14 SEO myths. I picked 3 to share with you.
1. Although Site Speed on your blog is important, it is not crucial. It's one of many factors that Google uses to rank sites. Don't obsess over it ~ unless your Site Speed is really bad.
2. The number of posts you publish is not as important as the quality of the content. Yep, quality is king.
3. Where is the best place to find keywords? There is no best place. All keywords come from the same place ~ Google. Use whichever resource you like for price and functionality. Don't forget to search Google first.
BOTTOM LINE: Remember, Google wants to give their readers exactly what they search for. That means the best thing we can do is create content that readers want.
Now, let's see what your hostesses were up to last week.
Carol at Bluesky at Home
How to Make a Delicious Apple Crostata | 10 Fabulous Finds #2 from Bluesky Browsing
Michelle at Thistle Key Lane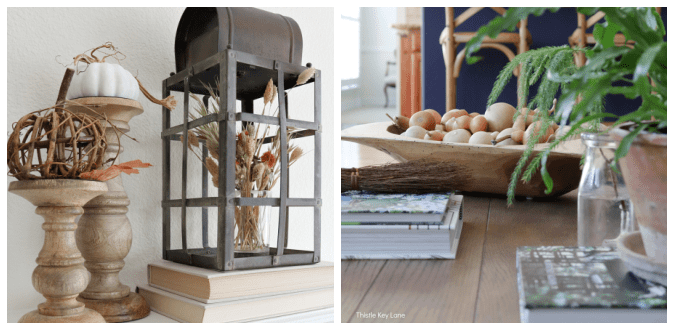 Decorating A Fall Mantel With Dried Arrangements | Fall Home Tour with Neutral Colors
Easy Fall Decor Ideas for a Small Home | DIY Fall Hydrangea Wreath for Less
Here are my features of the week ~ it's all about fall.
Isn't this pumpkin patch sign the cutest? It's also so easy. Sarah of Must Have Mom used a Dollar Tree sign as her starting point.
Another project that started at Dollar Tree are these sweater~wrapped candles from Beverly of Across the Boulevard. I love the embellishment.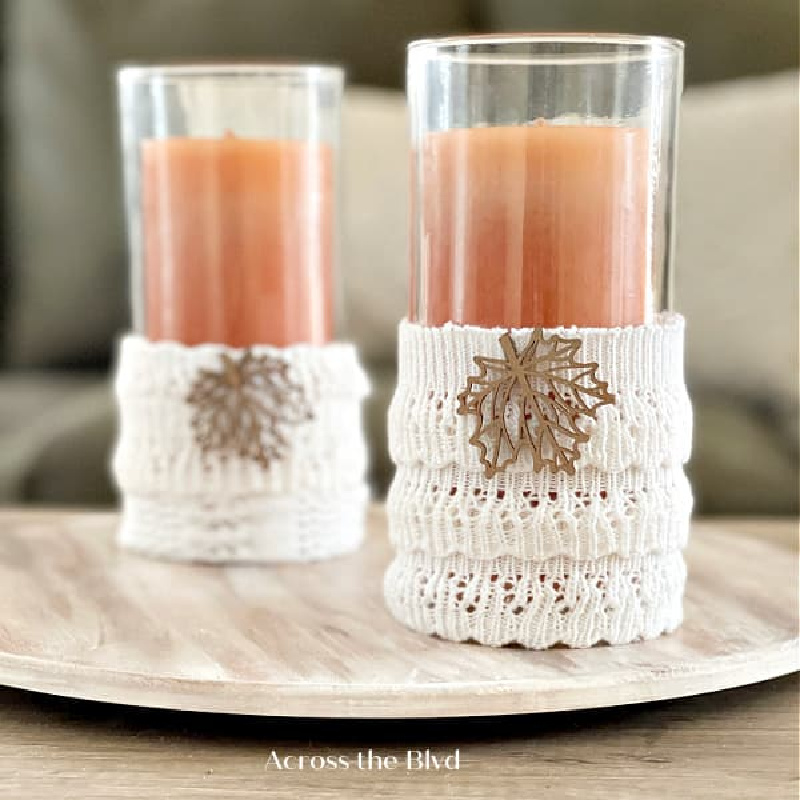 Ready for some ease~into~fall home decor ideas? Debra shares her netural and sunflower inspired living room.
Be sure to check what Julie and Michelle chose as their features. Now it's time for you to start linking.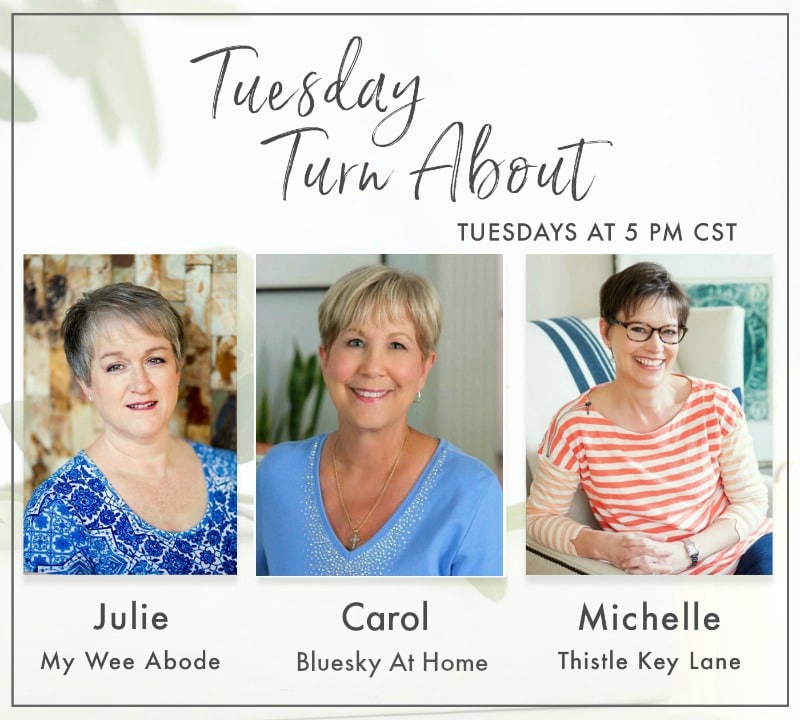 Please visit your hostesses on Social Media.
My Wee Abode: Pinterest | Facebook | Instagram
Thistle Key Lane: Pinterest | Facebook | Instagram
Bluesky at Home: Pinterest | Facebook | Instagram
This party is for home decor and home-related posts only (home decor, recipes, organizing, DIY, crafts, etc.). Link up to 3 related posts. Please do not link up informational posts that do not relate to the topic.
If you would please not link up shops, advertising, round-ups, other link parties, or any posts promoting sales, we would appreciate it.
DO NOT PIN FROM IMAGES ON THIS PAGE (it just won't work right on Pinterest). However, please visit the original post/source and PIN from there. That works perfectly!
Pretty Please

make sure that your images are in a jpeg or png format, and not in a webp format.

 If we can't copy your image, we can't feature you. So sad!
By linking to the party, you give us permission to share your projects on our blogs and social media. We will always give proper credit with a no-pin image.
You are invited to the Inlinkz link party!