Tuesday Turn About Link Party 111
Welcome to Tuesday Turn About Link Party 111
We are so happy to be back with you for Tuesday Turn About Link Party 111 this week. It's hard to believe that we are now into August. Can fall be around the corner? I expect that we will start seeing fall decor and DIY decorations soon.
I'm writing this post from my brand new iMac. I still have some tweaks and customization to work on. It's so much faster, no ball going round and round. And it's PINK!
Tuesday Turn About Link Party 111 is now open for partying.
Here is TTA 110 if you would like to visit again.
Tuesday Turn About Link Party 111
Carol's Blogger Tip
BLOGGER TIP #25 ~ Yoast Summer School
This week, I'm not exactly sharing a tip. But I am urging you to sign up for Yoast Summer School. The Yoast SEO plugin is one of the most recommended plugins for WordPress. The people at Yoast are all about helping bloggers improve their site's SEO. 
Starting Thursday, August 5th, Yoast is offering 4 FREE sessions covering critical topics over 3 weeks. I signed up and I wanted to tell you about it. 
Here's the link (no affiliate, no $$, just good stuff: Yoast Summer School

BOTTOM LINE: Join me in Summer School!
Now, let's see what your hostesses were up to last week.
Michelle at Thistle Key Lane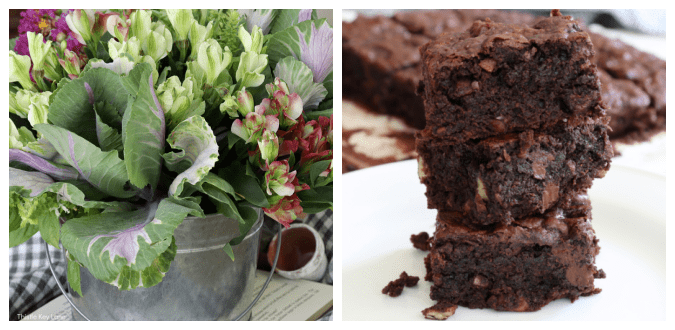 Kale Flower Arrangement And Garden Tablescape | Dark Chocolate Fudge Brownie Recipe
Julie at My Wee Abode
Now let's take a look at this week's features.
It seems so many people are sharing and looking for Christmas ideas this year. I thought this DIY Christmas tree from Gail at Purple Hues and Me was really cute.
I can't resist a monogram. This pretty Christmas hanger from Coco at The Crowned Goat is classic.
When I saw this pretty berry trifle from Walking on Sunshine, I thought it was a holiday dessert. It was actually for 4th of July. I think with a plaid ribbon, it would be perfect for Christmas.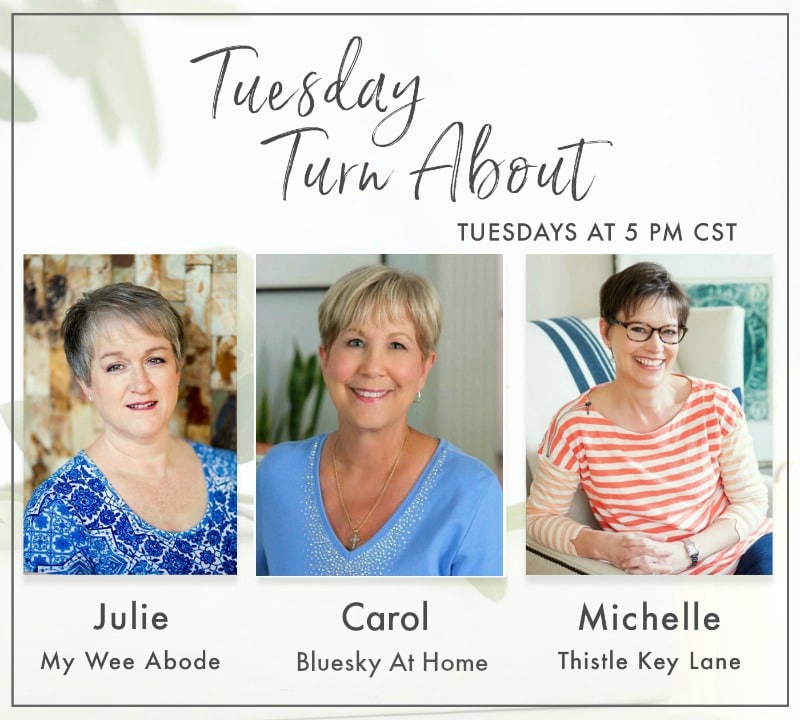 Please visit your hostesses on Social Media.
My Wee Abode: Pinterest | Facebook | Instagram
Thistle Key Lane: Pinterest | Facebook | Instagram
Bluesky at Home: Pinterest | Facebook | Instagram
This party is for home decor and home-related posts only (home decor, recipes, organizing, DIY, crafts, etc.). Link up to 3 related posts. Please do not link up informational posts that do not relate to the topic.
If you would please not link up shops, advertising, round-ups, other link parties, or any posts promoting sales, we would appreciate it.
DO NOT PIN FROM IMAGES ON THIS PAGE (it just won't work right on Pinterest). However, please visit the original post/source and PIN from there. That works perfectly!
Please make sure that your images are in a jpeg or png format, and not in a webp format. If we can't copy your image, we can't feature you. So sad!
By linking to the party, you give us permission to share your projects on our blogs and social media. We will always give proper credit with a no-pin image.
You are invited to the Inlinkz link party!
Carol at Bluesky at Home

Strawberry Vanilla Cake | 3 Yummy Summer Cocktails | Sea Glass Summer Mantel