Tuesday Turn About Link Party 103
Welcome to Tuesday Turn About Link Party 103. June is off to an awesome start ~ rain, computer issues, and beautiful flowers.
You all are rocking it with great content in all areas. Tuesday Turn About Link Party 103 was full of inspiring ideas.
June continues our continual rain pattern ~ I don't think we have had more than two days in a row without some degree of rain since April. It's great for the lakes and the plants, but it's hard to plan outdoor activities ~ or photo shoots.
I thought I would be using a brand new iMac computer by now. As it happens, I had to take back my old Mac and reorder one with more memory and storage. It won't be here until the end of July, so I'll be spending part of the next 6 weeks deleting old images and content to get ready for the data transfer.
Have you ever had to do this? Please let me know your experience.
So now, let's get on to this week's link party.
Tuesday Turn About Link Party 103 is now open for partying.
Here is TTA 102 if you would like to visit again.
Tuesday Turn About Link Party 103
Carol's Blogger Tip
BLOGGER TIP OF THE WEEK ~ Social Media Metrics
This information comes from Jennifer of The Nimble Co. and has to do with checking social media metrics every week. I know that I need to do a better job of this.
Here are some quick tips to start tracking your social media metrics this month! 
Take a few minutes each day to see which of your posts performed best recently
Then, take a few minutes each week to look at your analytics and compare to the week before
Pop over to your Google Analytics account to see where your website traffic is coming from—and which social platforms are driving the most traffic
Examine your analytics to find your best post times for both reach and engagement
See what your customers frequently ask in comments and direct messages
Figure out where visitors from social media to your website spend their time
Check in to see what posts drive the most engagement and traffic to your website
See if conversions followed from social media efforts
If you use Tailwind for scheduling your Pinterest and Instagram, you do get some of these metrics sent to you each week. I know this seems like a lot of data to examine on a weekly basis. I plan to start doing at least a few of these suggestions each week and then adding one each week.
BOTTOM LINE: Pick one Social Media and start checking your metrics on that one to start.
Now, let's see what your hostesses have been up to this week.
Carol at Bluesky at Home

Cucumber Tomatillo Gazpacho | DIY 4th of July Decorations under $10 | 4th of July Tablescape
Michelle at Thistlekey Lane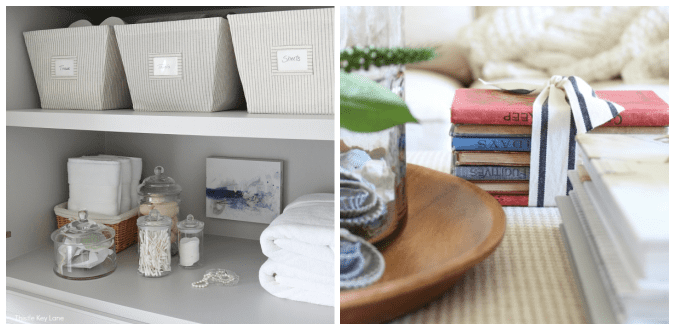 Organizing A Master Bathroom Linen Closet | Easy Ways To Decorate With Red White & Blue
Julie at My Wee Abode
35+ Best Neutral Shower Curtains plus Designer Tips | How to Tone-Down Red, White, and Blue Decor
Let's see my features for this week ~ All my picks are about gardening because it's that time of year.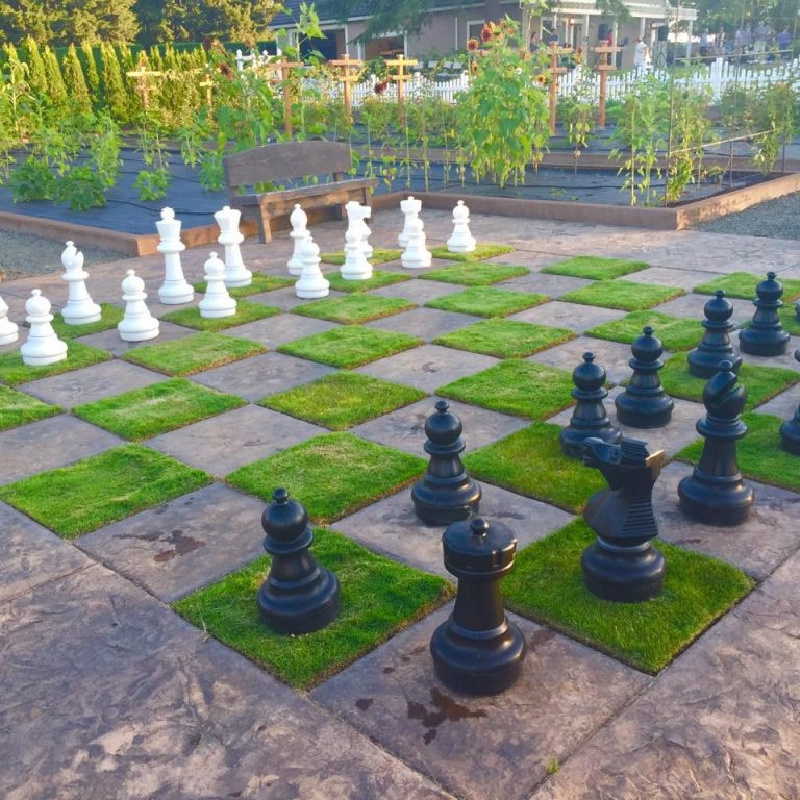 Growing any type of vegetable is so rewarding. Tomatoes are one of the best to grow in pots in any size space. Joy of Artful Home (actually her husband) gives the details of growing a bountiful harvest.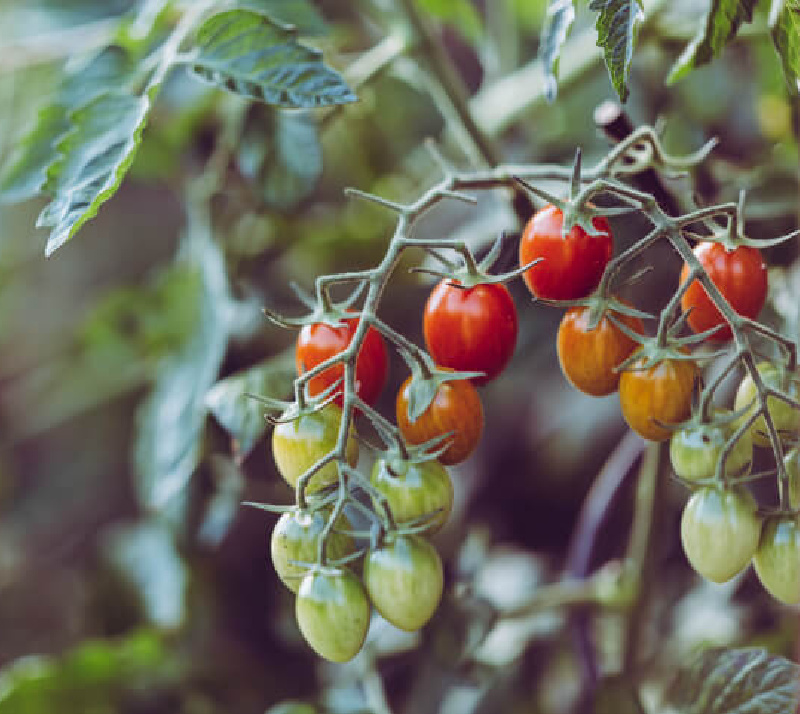 Who doesn't love potted plants and flowers? We have them all over our front and back yard. Kelly of The Tattered Pew gives an awesome tutorial on how to prep and grow flowers in all sorts of containers. if you want to grow pretty flowers, this is a must read.
We would love for you to follow your hostesses on Social Media.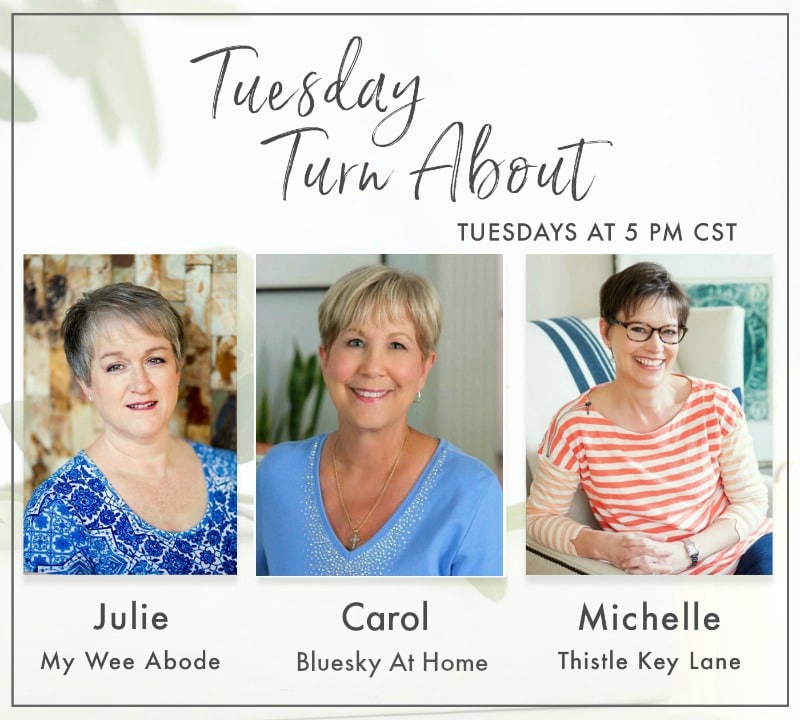 Please visit your hostesses on Social Media.
My Wee Abode: Pinterest | Facebook | Instagram
Thistle Key Lane: Pinterest | Facebook | Instagram
Bluesky at Home: Pinterest | Facebook | Instagram
This party is for home decor and home-related posts only (home decor, recipes, organizing, DIY, crafts, etc.). Link up to 3 related posts. Please do not link up informational posts that do not relate to the topic.
If you would please not link up shops, advertising, round-ups, other link parties, or any posts promoting sales, we would appreciate it.
DO NOT PIN FROM IMAGES ON THIS PAGE (it just won't work right on Pinterest). However, please visit the original post/source and PIN from there. That works perfectly!
Please make sure that your images are in a jpeg or png format, and not in a webp format. If we can't copy your image, we can't feature you. So sad!
By linking to the party, you give us permission to share your projects on our blogs and social media. We will always give proper credit with a no-pin image.
You are invited to the Inlinkz link party!