Tuesday Turn About Link Party 101
Welcome to Tuesday Turn About Link Party 101. We are now beginning our second 100!
Thank you for all the sweet congratulation comments. I hope that I live to be as old as Tuesday Turn About Link Party,
Do you ever feel that a certain week goes by so fast? that's how I felt about this past week. I had six webinars (plus Zoom Bible Study) on my schedule ~ that's 6+ hours of online learning ~ all good, but it takes a huge chunk out of the week.
Do you have weeks like that? Hopefully, this week will be a little calmer.
So now, let's get on to this week's link party.
Tuesday Turn About Link Party 101 is now open for partying.
Here is TTA 100 if you would like to visit again.
Tuesday Turn About Link Party 101
Carol's Blogger Tip
BLOGGER TIP OF THE WEEK ~ FLIP, as in F~L~I~P.
I made this up all by myself. It was a moment of pure genius
What is FLIP, you ask? It's an acronym. It stands for Facebook ~ LinkedIn ~ Instagram ~ Pinterest. Why is that important?
After you publish your post, you are not finished. You want to market it on your Social Media channels and share it on Pinterest. I had been writing "IPF" on my calendar forever to remind me of this important step.
Last month, I read an article that said bloggers don't use LinkedIn enough for marketing. Since I already have a LinkedIn account, I decided to start using it for makreting. I found LinkedIn very easy to share my newest posts.
I wrote "IPFL" in my calendar. Suddenly, I saw FLIP. It looks and sounds so much better. It's an easy way to remind you to market your posts on Social Media.
BOTTOM LINE: Feel free to use my FLIP acronym yourself. My pleasure.
Now, let's see what your hostesses have been up to this week.
Carol at Bluesky at Home

How to Use Cabana Chairs for Your Outdoor Spaces| How to Stencil a Painted Cabinet
Michelle at Thistlekey Lane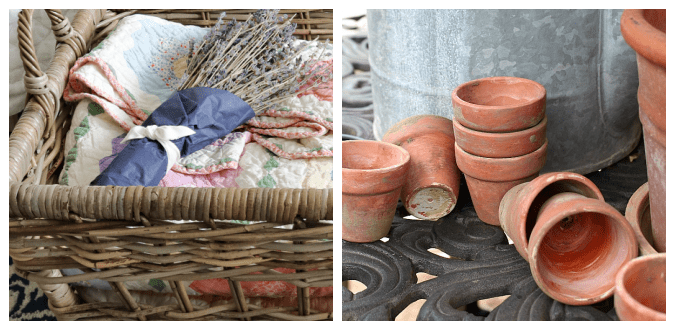 Summer Bedroom Updates And A Quilt Basket | DIY Aging Terracotta Pots
Julie at My Wee Abode
Fresh Lemon Watercolor Printables for Summer | DIY Chippy Paint Thrifted Basket Pinterest Challenge
Let's see my features for this week ~ they are all about DIY projects that repurpose and reuse.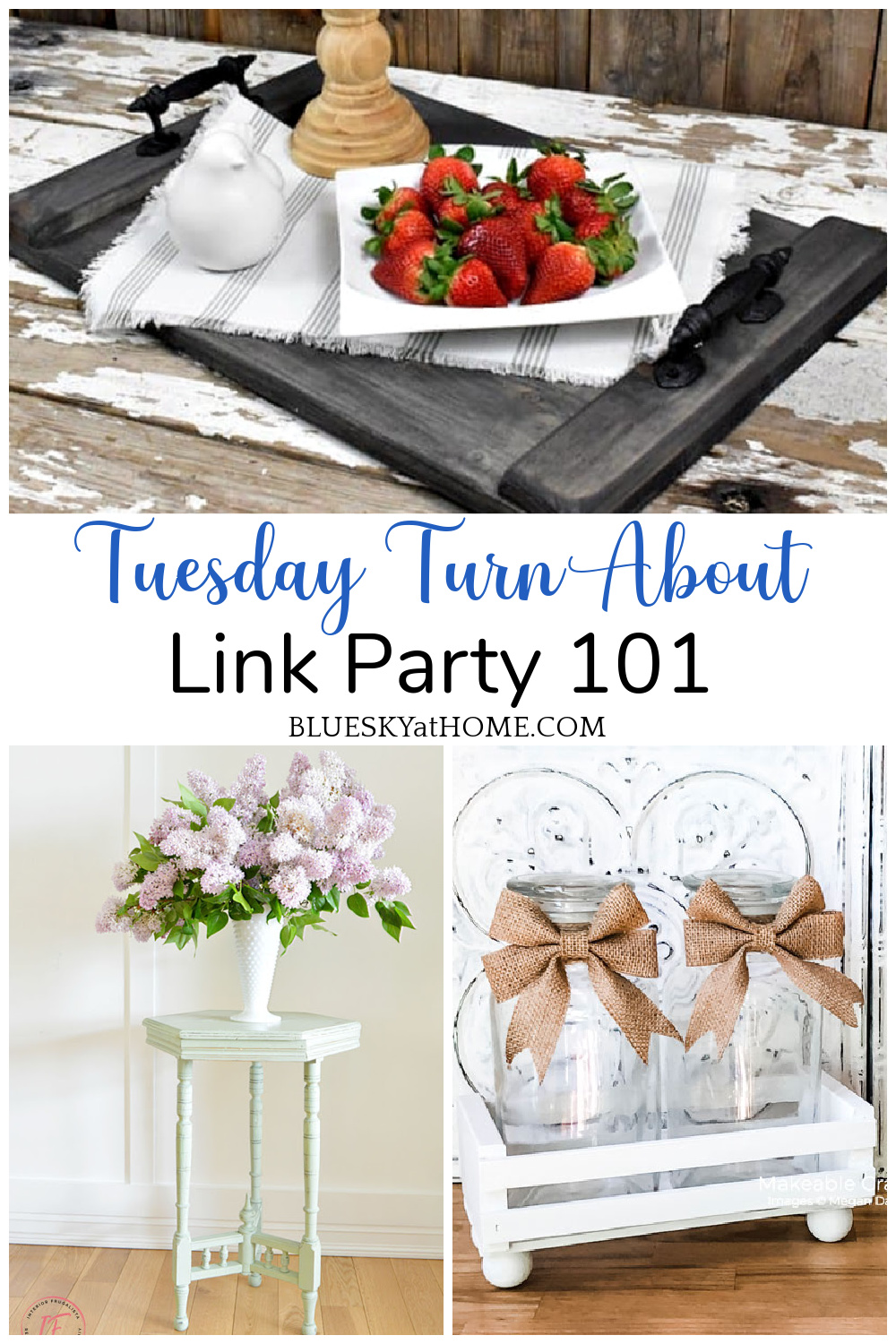 I recently repurposed an old table into a plant stand. Marie of Interior Frugalista did the same thing to this pretty little table. It was a funny story at the end, so but sure to read about it.
You will never guess that this cute "crate" was before it was repurposed to hold these pretty glass jars. Meg of Makeable Crafts shows you how to make it.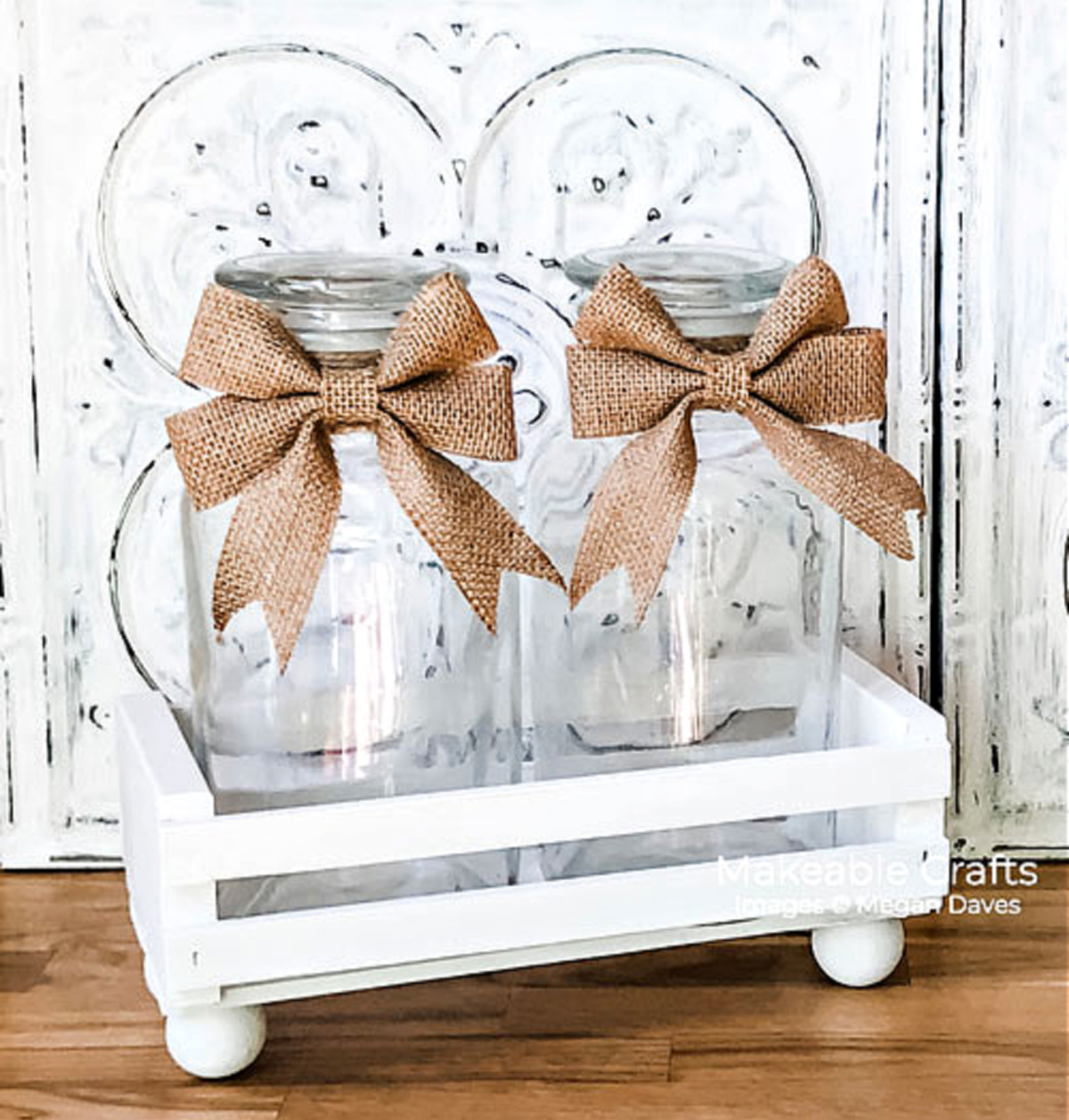 What was this serving tray before it was a serving tray? See the project from Tiffany of Tee Tiddly Dee. 
We would love for you to follow your hostesses on Social Media.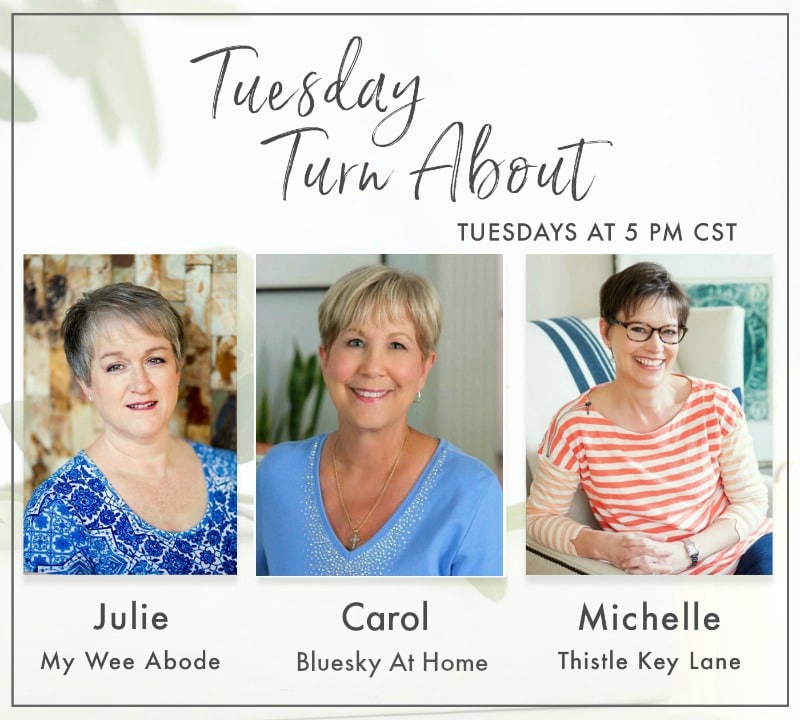 Please visit your hostesses on Social Media.
My Wee Abode: Pinterest | Facebook | Instagram
Thistle Key Lane: Pinterest | Facebook | Instagram
Bluesky at Home: Pinterest | Facebook | Instagram
This party is for home decor and home-related posts only (home decor, recipes, organizing, DIY, crafts, etc.). Link up to 3 related posts. Please do not link up informational posts that do not relate to the topic.
If you would please not link up shops, advertising, round-ups, other link parties, or any posts promoting sales, we would appreciate it.
DO NOT PIN FROM IMAGES ON THIS PAGE (it just won't work right on Pinterest). However, please visit the original post/source and PIN from there. That works perfectly!
Please make sure that your images are in a jpeg or png format, and not in a webp format. If we can't copy your image, we can't feature you. So sad!
By linking to the party, you give us permission to share your projects on our blogs and social media. We will always give proper credit with a no-pin image.
You are invited to the Inlinkz link party!